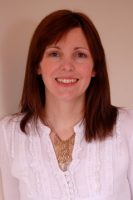 Stéphanie Swarbreck - Chair
Stéphanie is a group leader in Crop Molecular Physiology based in the Pre-Breeding Department at NIAB. She is interested in understanding how plants integrate and respond to different environmental conditions such as nutrient availability and the presence of neighbour (e.g. weeds). Her research aims to provide useful information for the development of crop varieties (especially wheat) that can produce high yield with lower herbicide and fertiliser inputs. Through collaboration with Ethiopia and India, she has strong interest in millet species (e.g. foxtail millet, pearl millet and finger millet) as well as tef (Eragrostis tef).
Philippa is a Group Leader at the John Innes Centre working on wheat genetics and genomics. Prior to this she was a Lecturer at the University of Birmingham. Philippa has been involved in international efforts to generate functional genomic resources for wheat including gene expression atlases and genome sequences. Her current research interests span from seeking to understand the fundamental regulation of polyploid genomes through to identifying breeding targets to improve the nutrient content of wheat. She is particularly interested in how the gene copies within the wheat genome interact to determine gene expression levels and ultimately plant phenotype.
Twitter: @PhilippaBorrill | Website: Dr Philippa Borrill | John Innes Centre (jic.ac.uk)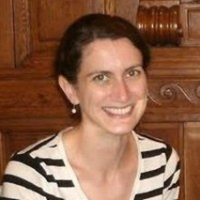 Laura is a lecturer in Crop Genetics and Physiology and UKRI Future Leader Fellow at the University of Leeds, UK. She received her PhD from the University of Edinburgh (understanding plant circadian rhythms) and her Bachelor's degree from the University of Cambridge (Natural Sciences). Her research group works to understand how cereals respond to temperature signals and use this knowledge to adapt and increase the robustness of the plants developmental response to these signals. The group's work combines fundamental discovery science at the molecular and genetic level with the translation of this into realistic in-field environments. Their work focuses on reproductive plant biology including the vegetative to floral transition, floret formation and flowering time regulation.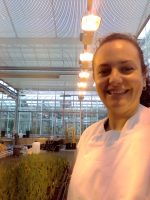 Carmen is a postdoctoral researcher in Davide's Bulgarelli Lab at the Plant Sciences Division of the University of Dundee. Her research focus in unravel the plant genetic determinants of the rhizosphere microbiota in barley. For that, she used a combination of plant genetics and microbial metagenomics. She received her bachelor's in environmental sciences at Castilla-La Mancha University (Spain), Master's in Nematology at Ghent University and Wageningen University, and earned her Ph.D. in molecular plant-insect interactions at Dundee University in 2018.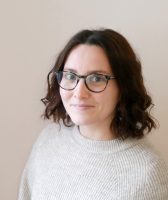 Rachel studied Genetics at Leeds University, before completing a PhD in cereal pathology at the John Innes Centre in 2015. After her PhD, Rachel worked as a research scientist to identify sources of resistance to fungal pathogens of wheat, before joining the plant breeding company Limagrain in 2021 as a Cereal Pathologist. At Limagrain, she assists in the formulation of new resistance breeding strategies and provides pathology information and support to both breeders and commercial teams.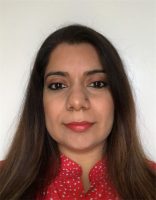 Surbhi's research is aligned with the Nottingham BBSRC Wheat Research Centre where a pre-breeding programme is being carried out to introduce genetic diversity from wild relative species into bread and durum wheat. Her research involves using chromosome-specific molecular markers and techniques to identify and track introgressions from various wild species in novel germplasm. Her lab is particularly interested in finding new beneficial traits, such as salt tolerance and rust resistance, in the introgression lines that originate from the presence of wild relative segments.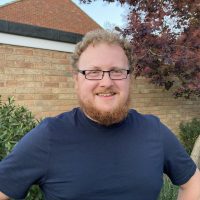 Joshua works for RAGT as a Wheat Breeder. His role involves developing new wheat varieties adapted for the UK market and introducing new traits into the breeding programme. Prior to joining RAGT, Joshua completed his MSc in Plant Genetics and Crop Improvement at the John Innes Centre.
Carus is the wheat pre-breeder at KWS and is based in the UK. His team's works aims to identify, and then introduce, desirable allelic variation that is either absent or unrepresented in KWS' elite wheat breeding pools. This is achieved through intraspecies hybridization, pedigree selection and whole genome SNP fingerprinting. Carus received his Ph.D. in Crop Science from the University of Nottingham in 2018. Prior to this he pursued an MSc in Crop Improvement and a BSc in Biology at the University of Nottingham and the University of the West Indies respectively. University of Aberystwyth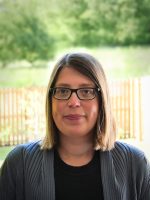 Miriam is a computational biologist at the James Hutton Institute. After her undergraduate at the RWTH Aachen in Germany she moved to Dundee in Scotland for her PhD and stayed on. Her research experience includes all kinds of "Omics" datasets in barley research. Miriam's latest work as part of the University of Dundee involved the combination of phenotypic, genotypic and expression data in a big association study on spring barley cultivars. At the James Hutton Institute she is working as part of the Information & Computational Sciences Department along multiple research groups, studying the barley pangenomes and pantranscriptomes.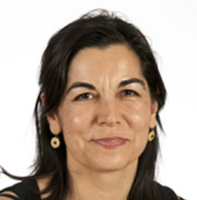 Paola is an Associate professor in Crop Science in the School of Agriculture, Policy and Development at the University of Reading. She has over 20 years experience working in cereal research, with focus on processing quality. A large part of her research effort has aimed at understanding the deposition kinetics of storage proteins and of cell wall components, how theses relate to the development and differentiation of the various grain tissues and to the amount, distribution and chemical characteristics (particularly polymerizing behavior) of gluten protein and cell wall polysaccharides in the mature grains. Increasingly the emphasis of her research is on how environmental effects (biotic and abiotic stresses, crop nutritional inputs) impact on final grain yield, grain processing quality and nutritional characteristics.