Philippa is a Group Leader at the John Innes Centre working on wheat genetics and genomics. Prior to this she was a Lecturer at the University of Birmingham. Philippa has been involved in international efforts to generate functional genomic resources for wheat including gene expression atlases and genome sequences. Her current research interests span from seeking to understand the fundamental regulation of polyploid genomes through to identifying breeding targets to improve the nutrient content of wheat. She is particularly interested in how the gene copies within the wheat genome interact to determine gene expression levels and ultimately plant phenotype.
Twitter: @PhilippaBorrill | Website: Dr Philippa Borrill | John Innes Centre (jic.ac.uk)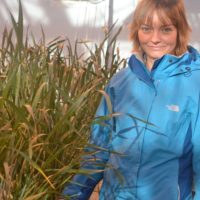 After a BSc in Biology from the University of Manchester and 2 years working at FERA, Ruth decided to follow a career in plant science and subsequently obtained a PhD on cereal diseases from the John Innes Centre in Norwich. The research she undertook during my PhD led her to work for plant breeding company RAGT at their site based near Cambridge. Here she leads a research team to help improve disease and abiotic stress resistance across the European wheat breeding programmes. Ruth's team is also responsible for introduction of novel traits. Part of her role is to work closely with the academic research community and she enjoy the challenge of translating the science into tangible outputs in breeding.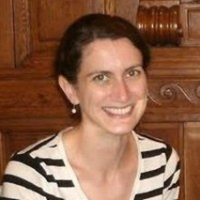 Laura is a lecturer in Crop Genetics and Physiology and UKRI Future Leader Fellow at the University of Leeds, UK. She received her PhD from the University of Edinburgh (understanding plant circadian rhythms) and her Bachelor's degree from the University of Cambridge (Natural Sciences). Her research group works to understand how cereals respond to temperature signals and use this knowledge to adapt and increase the robustness of the plants developmental response to these signals. The group's work combines fundamental discovery science at the molecular and genetic level with the translation of this into realistic in-field environments. Their work focuses on reproductive plant biology including the vegetative to floral transition, floret formation and flowering time regulation.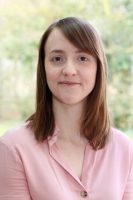 Gabriella is the Winter Barley Breeder for KWS UK. She has worked in breeding since 2015, after finishing her MSc in Plant Genetics and Crop Improvement at the John Innes Centre. She is originally from Brazil where she worked with tomato genetics and completed a BSc in Biological Sciences at the University of Sao Paulo. At KWS her main responsibilities include breeding new varieties for the 2-row feed market, incorporating new technologies into the breeding programme, and adapting the breeding pipeline to reflect changes in the market and end user needs.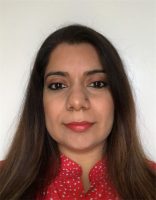 Surbhi's research is aligned with the Nottingham BBSRC Wheat Research Centre where a pre-breeding programme is being carried out to introduce genetic diversity from wild relative species into bread and durum wheat. Her research involves using chromosome-specific molecular markers and techniques to identify and track introgressions from various wild species in novel germplasm. Her lab is particularly interested in finding new beneficial traits, such as salt tolerance and rust resistance, in the introgression lines that originate from the presence of wild relative segments.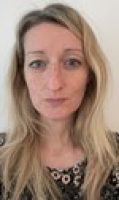 The James Hutton Institute
Kelly is a geneticist and has worked in barley genetics research for over 12 years.  Much of her research has been on two main aspects of grain composition, the plant cell wall (including (1,3;1,4)-β- glucan, arabinoxylan and phenolic acids), and micronutrient content. She identifies and characterizes genes responsible for these traits using a powerful combination of high-density marker sets to carry out statistical genetic analysis and genetic resources (including natural germplasm, mutants and CRISPR-Cas9 gene edited lines) to learn more about how these genes ultimately influence the trait of interest. Recently, Kelly has become interested in utilizing georeferenced datasets to understand more about genetic adaptation to a range of environmental conditions and how this can be applied to future predicted climates.
Contact:  e-mail:  kelly.houston@hutton.ac.uk;  tel:  01382 568960 University of Aberystwyth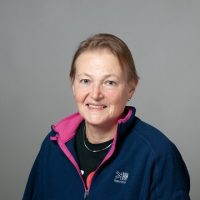 Alison's main focus of research is in the area of wheat quality, exploiting cereal grains for improved human health and processing, specifically the content and composition of dietary fibre. Work in the wheat quality group investigates the synthesis and feruloylation of wheat cell walls to develop novel types of wheat with enhanced health benefits. This work has recently expanded into improving the nutritional quality of rice with partners in the Philippines and Thailand.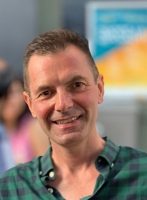 The James Hutton Institute
Malcolm has over 30 years' experience developing and studying all aspects of genetic markers in barley. He was recently involved in the development and evaluation of the Barley 50k iSelect SNP Array. Information derived from various marker platforms has been applied to studies in recombination control characterising several desynaptic barley mutants (des 5, des10). Malcolm was also involved in characterisation of genes involved in abiotic processes such as control of sodium content (HvHKT1;5), identification of QTLs linked to malting quality traits in UK spring and winter barley & also surveying European spring barley germplasm to assess Rhynchosporium resistance.
Website: https://www.hutton.ac.uk/staff/malcolm-macaulay | Twitter @MalcolmMaucalay  |  LinkedIn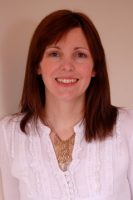 Stéphanie is a group leader in Crop Molecular Physiology based in the Pre-Breeding Department at NIAB. She is interested in understanding how plants integrate and respond to different environmental conditions such as nutrient availability and the presence of neighbour (e.g. weeds). Her research aims to provide useful information for the development of crop varieties (especially wheat) that can produce high yield with lower herbicide and fertiliser inputs. Through collaboration with Ethiopia and India, she has strong interest in millet species (e.g. foxtail millet, pearl millet and finger millet) as well as tef (Eragrostis tef).
Phil has been working in plant breeding for over twenty years in various roles. His current role as Senior Wheat Breeder for Limagrain UK means he has the exciting opportunity to help guide the focus of a large wheat breeding program to produce resilient wheat varieties that meet the demands of UK farmers in our constantly variable climate.